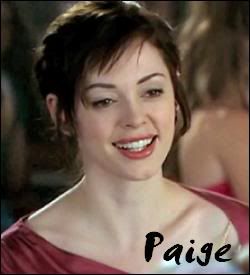 Paige Mathews
Paige was the new addition to the charmed ones at the begining of series 4, as their half sister, and is now a valued member of the Halliwells. She got into lots of trouble in Series 4, but Phoebe usually helped her out of it. Paige worked as an social worker, but she quit her job to become more involved in her magic. Paige foiled Cole's plan to get back with Phoebe and vanquished him. She is now enjoying being an aunt. Paige recently became the Headmistress of Magic School, but found the job too demanding and gave it to Leo. She is now a trainee Whitelighter and has had her first few charges. Paige has also just got married to her boyfriend, Henry.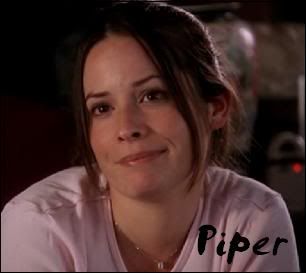 Wyatt Matthew Halliwell
Wyatt was Piper and Leo's first son. He is half
witch, half whitelighter like his auntie Paige. Wyatt
has many powers (alot more than his little brother
Chris), including orbing, a protective shield and
thought projection (creating what he thinks of).
He was very jealous of Chris when he was born,
but is now ok with him. Wyatt is well loved by his
entire family.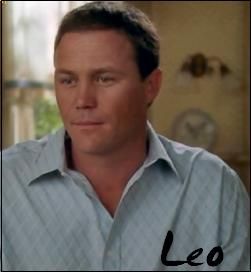 Leo
Christopher Halliwell
Chris the whitelighter/witch first appeared in the season 5 finale (he said his name was Chris Perry). He told the sisters and Leo that he is from the future, and he has come back to save Wyatt from an evil. His character was shrouded in mystery- until Phoebe had a premonition, and discovered that Chris is really Wyatt's younger brother. He came back from the future to stop his brother turning evil. Piper was pregnant with little Chris, and he has now been born. Adult Chris unfortunately died in Leo's hands and this has made Leo go on a killing spree to try to protect his sons. Chris will probably have quite a few powers, but he is not as powerful as his older brother Wyatt.

Billie
character bio coming soon.....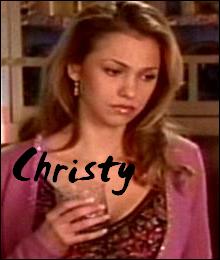 Character cemetery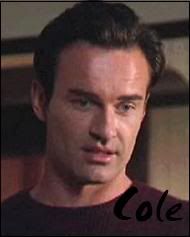 Cole Turner (vanquished)
Cole was the human form of the demon Belthozar, until Phoebe destroyed his human half. He was also Phoebe's ex husband. Cole was living on the wasteland, since the sisters had to banish him, because the source had taken over him. Cole came back, by stealling the other banished demon's powers as he still loved Phoebe and couldn't get over her. Even though Cole became invincable, when he changed the past so that he and Phoebe would be together, he became Belthozar again, and Paige accidentaly got through and managed to vanquish him. He will never come back.

Phoebe Halliwell
Once the youngest, since becoming the middle sister, Phoebe has married Cole, and divorced him and was the first sister to accept Paige into the family. Knowing what it's like to be the youngest, Phoebe often helped Paige avoid getting into trouble with Piper. Phoebe went back to college is series 2 and now writes the
problems page of a newspaper. She is currently back at college, while still working at the Bay Mirror. Phoebe is now a very
supportive aunt.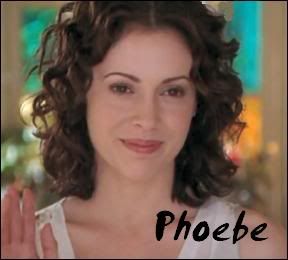 Piper Halliwell
Now the oldest, Piper didn't cope very well to the death of
her
older sister, Prue. But with the love and support of Leo,
her
husband and whitelighter, and her sisters, Piper has finally
managed to move on with her life. Piper was not very welcoming
to Paige when she first joined the family, but now she accepts
that she's her sister. In series 1, Piper working in Quake, and
in
series 2, she opened P3, with some help from Prue and Phoebe.
Piper still runs her nightclub, P3. She has two children- two year
old Wyatt Matthew Halliwell, and one year old Chris Perry Halliwell (who she met as an
adult in season 6 when he came back from the future).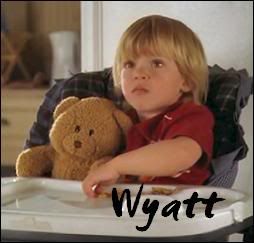 Leo Wyatt
Leo is the sisters' whitelighter (a guardian angel) and also Piper's husband.Leo has been watching over the sisters ever since they were born, and he was even Piper's lover in a past life. Leo provides valuble information in crisises, going 'up there' to ask the elders for advice.He is a loving father to both Wyatt and Chris, but was been haunted by voices and visions and tried to get over murdering Gideon (who tried to kill Wyatt) and another Elder. Leo was convinced that he could protect his sons by killing every demon. He has now recovered from all of this, and after a test by the Elders, has become a mortal. He has recently taken over running Magic School from Paige and is enjoying being the Headmaster.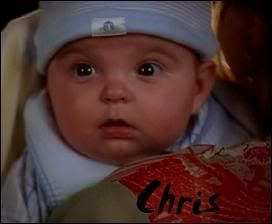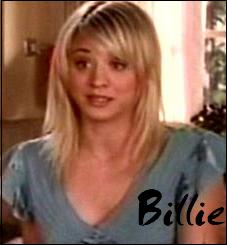 Christy
character bio coming soon......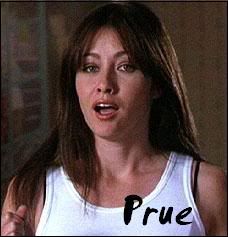 Prue Halliwell (R.I.P.)
Prue was the oldest of the Halliwell sisters, and worked first at Bucklands and then at 415 as a freelance photographer. Prue was killed by the source's assasin- Shafts, and since Piper was dying too, Leo had to decide who to save, and he choose his wife. Prue was a brillant character, and will be greatly missed from the show.